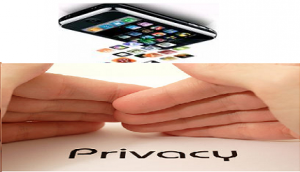 With technology getting to a next level, mobile phone security threats are on the higher side. The threats can be related to malware or security issues within the applications. Recently, veracode conducted a complete analysis of some mobile phone applications that are being used in organizations and found out that these apps access personal data and stuff that is confidential. Moreover is allows access to the third party that is more alarming.
The executive vice president at Veracode Sam king stated that during our initial analysis we have found out that almost 91% of the most popular mobile apps expose personal stuff. Other than this most firms and even people are not aware of the undue risks these mobile apps cause to their businesses.
Undoubtedly, mobile computing arise new challenges and security threats as they are mostly employee owned and used for both personal and office work. According to a research mobile phone testing and precautions against mobile apps attacks are compulsory now when it comes to organization and firms. When we look globally, security has become a massive issue and work should be done in order to avoid any mishap.
Employees mostly download various apps on the devices that are used for office work as well. As pointed earlier, these apps give access to personal information as well, which is threatening. At times apps are used to perform various tasks briskly, which is not wrong, but when they expose your personal information to the third party that is where the problem starts from.
Looking towards a solution, Veracode has added mobile application intelligence with its security. The goal is to help organizations and firms to stop the flow of unnecessary information and data to perilous mobile applications. It evaluates all the mobile applications that are being provided by mobile app stores and even commercial developers.
You can follow any responses to this entry through the RSS 2.0 feed.