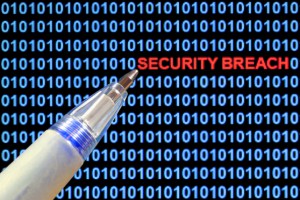 When businesses, governments and individuals go to sleep with dreams of safety, the cyber criminals are working overtime to ensure that there is no peace as their activity has been gradually rising as the world relies heavily on digital technology, coupled with online communications.
Phishing scams and hackers have become more commonplace, through extraction of data both of personal and financial natures, but there are others that take the credit as being the worst as they have cost organizations substantial amounts of money, which runs into millions of pounds.
July of 2007, saw the corporate Fidelity National Communications Services succumb to the trickery of one of its own employees. The said employee broke into a database that was secured and made away with records of customers, that contained personal information and details of their credit cards. The stolen information was then sold to a marketing company for an unknown amount of money before the culprit was caught. The offender was ordered to pay a fine of $ 3.2 million and a sentence of  nine months in jail. The millions of victims affected in the fraud were given $20,000 as restitution for the damage.
Monster.com, was not left untouched by cyber criminals who stole more customer details of 1.3 million work seekers. This happened when their database was accessed by criminals, who then emailed the victims a message claiming that their computers had been infected by a virus and that they had to pay up for them to be fixed.
Google too, has been a victim through a flaw in a previous version of Internet Explorer that saw the theft of intellectual property. This crime was perpetuated by Chinese hackers to access the corporate's confidential network, which saw the giant pull out of China temporarily.
It is clear that no one can escape these cybercriminals without taking precautions to ensure a safe environment. These cases against big corporate show the need to protect personal information, which can be done by the use of proxy server. These attacks also show the vulnerability of the individual as even giants with all their expertise have fallen to swindling. The use of a proxy servers is done to conceal you user IP address, which is most vulnerable to cyber criminals as it is the access point of entry into your world.
You can follow any responses to this entry through the RSS 2.0 feed.