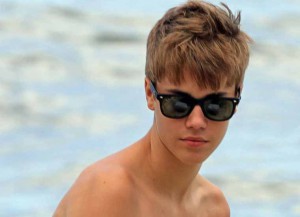 The Syrian Electronic Army has done it again. This is the same group that hacked the Associated Press's Twitter account in March to announce an attack on the White House that injured the President. They also hacked the Twitter accounts of CBS, NPR and BBC. This time their target was E!Online, the entertainment channel and for some inexplicable reason they focused their wrath on Justin Bieber and Angelina Jolie. The Tweet they issued claimed an exclusive news story that said that Bieber admitted to them that he was "a gay". A later Tweet claimed that Jolie blames Jordan for the living conditions of Syrian refugees.
The SEA group has mainly attacked opponents, or those they saw as opponents, to the Syrian President. Their posts, while seemingly innocuous made their political points clear. And while this may seem to be an innocent joke, annoying as it is, these hackers have caused panic. The Tweet they issued via AP regarding the fictional attack on the White House caused a slight panic in the New York Stock Exchange resulting in a 150 point drop.
When they hacked BBC's weather channel they issued Tsunami warnings to inland countries, had there been a normal course of the day, or this information had not been retracted in time, there could have been a massive panic. There are companies now that rely a great deal on social media for distributing information and having a group like SEA take control and begin sending Tweets is more than just a joke, it can affect company credibility and lead to serious negative consequences for the company in question.
The group claims responsibility when they do successfully hack into an account with a usually self-aggrandizing statement. The statements usually read, "SEA We did it again." Or something equally as obnoxious. It has progressed now beyond the point of this being an innocent prank or political statement and has reinforced the need for companies to maintain tight controls on their social media accounts. If the Bieber Tweet hadn't been retracted, think of the panic it would have generated for millions of teen girls.
You can follow any responses to this entry through the RSS 2.0 feed.